Porcelain Veneers – Midland, TX
Helping You Smile with Confidence Again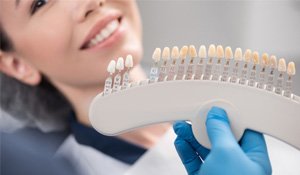 It is discouraging when you don't feel confident about your smile! You may be giving off the wrong impression when you meet new people only because you feel self-conscious about your teeth. It could even be affecting your relationships and career options. The good news is that there are solutions to restore and enhance your smile, and porcelain veneers may be ideal for your situation.
What Are Porcelain Veneers?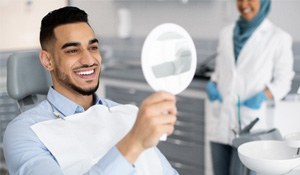 A dental veneer is best described as a micro-thin layer of porcelain that covers cosmetic imperfections. It's customized to fit over your tooth, and your dentist can design your veneers to change the size, shade, or shape of your teeth to create the smile you've always wanted!
Some of the cosmetic concerns that veneers can help with are:
Gaps between teeth
Irregularly shaped teeth
Chips or fractures
Small misalignment problems
Discoloration or staining
Excessive wear
Veneers are bonded directly onto your tooth so they not only add strength and durability, they also blend seamlessly with your smile.
What Is the Process for Completing Veneers?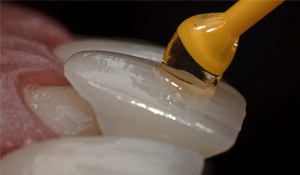 Once you've decided that this is the right treatment for you, getting porcelain veneers is fairly straightforward. It typically requires two appointments and takes about two weeks. During your first visit, Dr. Boyles or Dr. Etheredge will prepare your teeth for your new veneers and creates temporary restorations for you to wear.
Your final veneers will be created in a dental lab by an experienced technician, which takes one to two weeks. Then you'll return to our office to have your final restorations placed permanently. Your dentist will make all the necessary adjustments to ensure that your bite is functioning correctly and your smile is exactly how you dreamed it would be!
Caring for Porcelain Veneers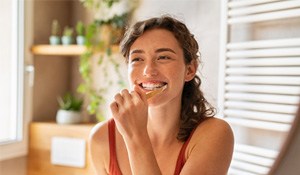 Porcelain veneers are surprisingly easy to care for. Treat them as you would a natural tooth and avoid biting directly into hard foods. Daily brushing and flossing will keep them healthy and maintaining their shade. Be sure to use a non-abrasive toothpaste to avoid scratching the surface of your veneers.
With excellent home care and regular dental checkups at Boyles General Dentistry, you can expect to enjoy your veneers for around 15 years.
If you would like to learn more about how porcelain veneers can enhance your smile, we encourage you to contact our Midland dental office at (432) 231-0441 and schedule a consultation with Dr. Boyles or Dr. Etheredge.