Emergency Dentist — Midland, TX
Get Your Healthy, Pain-Free Smile Back Fast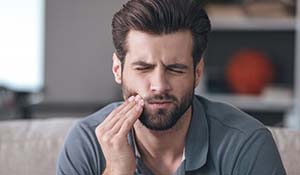 When a dental emergency occurs, the first thing you may think to do is panic. It's common to become frantic and wonder, "What do I do next?" But before you take steps that could actually make the situation worse, start by taking a deep breath and allowing your emergency dentist in Midland to take care of your needs. By calling your emergency dentist in Midland, TX at Boyles General Dentistry & Implant Center, you can trust that our team will walk you through the steps you should take at home, all while working to schedule an appointment for you to see Dr. Boyles as soon as possible. Contact us today to schedule an emergency appointment here in Midland, TX.
Why Choose Boyles General Dentistry & Implant Center for Emergency Dental Care?
Same-Day Appointments Available
Advanced Dental Technology in a Modern Office
Sedation Dentistry Offered for Anxious Patients
How We Treat Dental Emergencies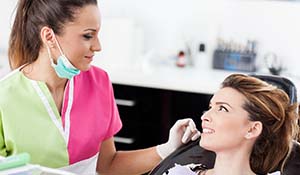 Call us to make a same-day appointment: When you get in touch with our office, we'll not only get you scheduled for a dental appointment, but we'll also provide first-aid tips over the phone to help you manage your symptoms before you arrive. We'll do whatever we can to get you seen the same day as well, especially if you call earlier in the day.
Complete an emergency exam: After you do get to our office, we'll perform an emergency exam and determine if X-rays are needed to locate the source and extent of your dental emergency. We'll also get you out of immediate pain if present.
Reviewing your findings: Once the exam is complete, we'll go over all findings with you directly, then recommend a treatment plan from there. Regardless of the extent of your dental needs, you'll always know your estimated costs in advance so you can make an informed decision on your future care.
Get the care you need: Whether you need a dental filling, crowns, root canal therapy, tooth extraction, or other service to resolve your dental emergency, our dentists will work quickly to get you the attention your smile needs.
The Most Common Dental Emergencies
We understand that you may not actually know whether your particular situation needs immediate care or not. We consider the following circumstances to be true emergencies, and Dr. Boyles has the advanced skills needed to assist you with them. If you are experiencing any of the following, please get in touch with our office right away.
How to Prevent Dental Emergencies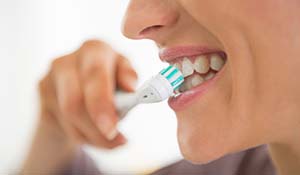 While not all dental emergencies are entirely preventable, there are a few ways you can better protect your teeth and gums, including:
Maintain a good oral hygiene routine by brushing twice a day for two minutes using fluoride toothpaste and flossing at least once a day. This will ensure decay and bacteria are effectively removed from your smile.
Avoid consuming too much sugar or starch and stick to more nutrient-rich, healthy foods. Sugars and starches can cause bacteria to build and lead to tooth decay and gum disease over time.
Talk to your dentist about an oral appliance to wear at night if you are prone to teeth grinding (bruxism). This will protect your teeth and prevent excessive wear and tear as well as potential jaw pain.
Keep your regularly scheduled dental checkups and cleanings at our Midland dental office. You will need to see us every six months in order to ensure no problems are developing and remove plaque and tartar build up from around your teeth and gums.
Never use your teeth as tools. Opt for scissors or another appropriate tool to open packages and containers. Your teeth can become damaged otherwise.
Understanding the Cost of Emergency Dentistry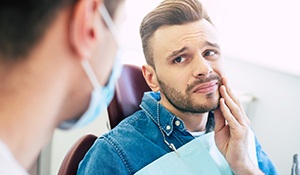 Amid a stressful (and potentially uncomfortable) dental injury, the only thing on your mind is going to be restoring your pain-free smile. However, understanding the cost of emergency dentistry in Midland can help make the entire process much more anxiety-free. While there is no flat fee for treatment, there are a few things that will play a role in the final cost across the board. Keep reading to learn what they are!
Every Dental Emergency is Different
When researching the cost, it's important to remember that a "dental emergency" can refer to a number of different things. For example, it could be a painful toothache that needs root canal therapy or a completely knocked-out tooth that needs to be replaced with a dental implant. As a result, there is no one-size-fits-all price – it's determined entirely by what's best for your oral health.
Does Dental Insurance Cover Dental Emergencies?
In many cases, yes! What is covered, however, depends on the fine print on your dental plan. For example, you may have a complimentary emergency dental exam annually. Or, you may have 50% - 80% coverage of restorative treatments, like dental crowns. Fortunately, our knowledgeable team can help you maximize your benefits and understand the cost every step of the way.
Other Options for Making Dental Emergencies Affordable
If you're currently uninsured, don't worry – there are other ways to make covering the cost of urgent dental care more affordable. First, we offer an in-house dental plan. Not only does this make essential preventive care more affordable, but it provides you with significant discounts on other services as well. Otherwise, you can opt for flexible financing, which allows you to space-out your payments into budget-friendly chunks.
Taking Care Of Your Smile Can Save You Money
No cost-related list would be complete without discussing the importance of preventive care. After all, a solid at-home oral hygiene routine combined with biannual checkups and cleanings can significantly reduce your chances of having to visit our emergency dentist in Midland at the last minute. So, make sure to implement the following best practices:
Brush twice a day
Floss and rinse with mouthwash daily
Visit your dentist every six months for a checkup and cleaning (or sooner if you begin to experience any abnormal symptoms, like a toothache)
Quit unhealthy dental habits, like chewing on ice
Drink plenty of water
Limit your sugar intake
Dental Emergency FAQ's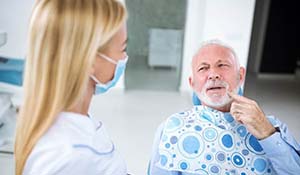 Dental emergencies can take you by surprise and have your mind rushing with adrenaline, and you may have tons of questions about what you should do. At Boyles General Dentistry, we want to help put your mind at ease during this stressful time by answering some of the most common questions about our emergency services. If you have a dental emergency or any other questions that we don't mention below, we invite you to give our dental office a call.
Does Keeping a Knocked-Out Tooth in Milk Really Help?
Yes, it does. When a tooth gets knocked out completely, it's important to act quickly to improve your chances of successful re-implantation. If you are unable to reposition the tooth on your own, you need to make sure the root stays moist and uncontaminated. You can store the tooth in between your cheek and gums, or you can submerge it in a container of milk. This liquid has proteins that maintain a safe acid-to-alkaline ratio and sugars that help cells to continue growing. These can temporarily keep the tooth viable until you get to our dental office for emergency treatment.
Should I Go to the ER When I Have a Dental Emergency?
Most of the time, when you experience a dental emergency, your first phone call should be to our Midland dental office. We'll do everything we can to see you as soon as possible in our schedule. Although an emergency room is open 24 hours a day 7 days a week, medical doctors are often not equipped or trained to handle dental problems as efficiently as our dentists are. As a result, you may be waiting for hours, only to be referred elsewhere for treatment, wasting precious time and money. On the other hand, there are situations where a visit to the ER is the best course of action. If, for example, you have a broken jawbone or bleeding that lasts longer than 10 minutes, you should definitely head to the ER before seeking dental treatment.
How Much Will Treating My Dental Emergency Cost?
Each dental emergency is different. Even if two patients both experience a toothache, it could affect another tooth, or one patient may have more severe decay than the other. As a result, the treatment and the cost will vary on a case by case basis. When you come into our Midland dental office, our team can provide a quote for the treatment we recommend and work with you to make your dental costs fit within your budget.
What if My Toothache Goes Away?
Some people choose to ignore a toothache in the hopes that it will go away on its own. In some cases, the pain does vanish after a while. However, you should not view the sudden disappearance of dental pain as a good thing. Remember, teeth are not capable of healing themselves when they face significant damage. When a toothache suddenly goes away, it may simply mean that the nerve inside the tooth has died, but a dangerous infection could still be present. Seeking professional care before a toothache reaches this point is the wisest course of action for both your oral and overall health.