ClearCorrect – Midland, TX
Incredibly Straight Results Without Compromise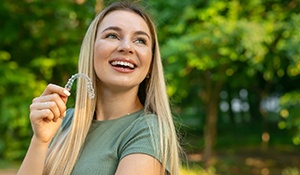 Are you struggling with a crooked smile? Do you have some teeth that are out of position or too spaced apart? In the past, you would have to wear metal brackets and wires to effectively straighten your smile. However, at Boyles General Dentistry & Implant Center, we can provide our patients with ClearCorrect aligners to correct their bites comfortably and discreetly. You'll be able to achieve your dream smile without having to hide your pearly whites during the process. Read on or call us today to schedule your initial consultation for ClearCorrect in Midland!
Why Choose Boyles General Dentistry & Implant Center for ClearCorrect?
Uses Comfortable & Discreet Dental Materials
Partnered with a Trusted Orthodontist
Highly Trained & Dedicated Dental Team
How ClearCorrect Works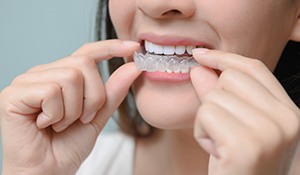 Similar to traditional braces, ClearCorrect aligners are designed to gradually move your teeth into their more ideal positions through precise pressure. However, it doesn't involve any metal wires or brackets to do this. Instead, our team will provide you with a series of custom-made, smooth plastic trays that are also incredibly transparent. You'll be required to wear these aligners for 20-22 hours every day, except for when you're eating or cleaning your teeth. You'll then switch out to your next pair of trays after a few weeks and repeat this process until you accomplish your desired results.
Indications for ClearCorrect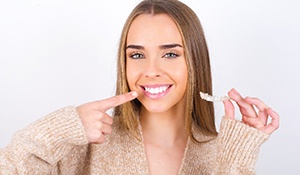 Here are some of the most common orthodontic problems ClearCorrect can address:
Crowded Teeth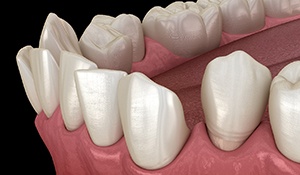 If your teeth are too close together or become pushed against each other, it can result in crooked and crowded teeth. On top of being noticeable, this issue can also make your teeth cleaning routine difficult to perform, as you won't be able to reach every crevice of your smile. This can make your teeth and gums vulnerable to bacteria and complications, such as cavities and infection. With ClearCorrect, you can make it easier to maintain a clean and healthy smile.
Gaps Between Teeth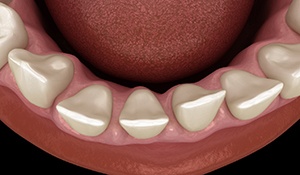 Teeth that are too far apart can easily accumulate debris, food particles, and bacteria, which makes it simpler for plaque and tartar to form. Your smile can also be at risk of damage, as your pearly whites won't be close enough to support each other. ClearCorrect can be the answer to minimize these risks.
Bite Alignment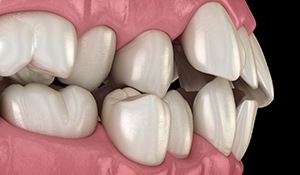 Having minor bite misalignment—whether it's an open bite, overbite, underbite, or crossbite—can make it more likely for your enamel to wear down quicker over time. This can also make eating and chewing food more difficult to do. Straightening your teeth with ClearCorrect can help make your daily oral habits much easier in the long run.
The Benefits of ClearCorrect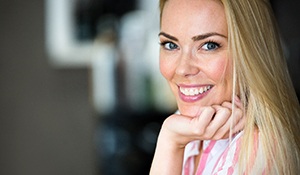 Between traditional braces and ClearCorrect, you can expect to appreciate numerous advantages with the latter treatment, including:
Reduced gum and soft tissue irritation with the plastic material.
Easier teeth cleaning routine and clear aligner maintenance.
No dietary restrictions due to the removable trays.
Improved confidence during the orthodontic process.
Faster treatment time than traditional braces, on average.
How Much Does ClearCorrect Cost?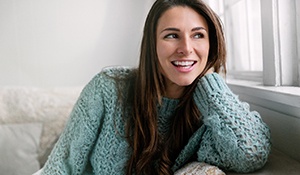 Since every patient's smile is unique, you won't expect to pay a set fee for ClearCorrect. The only way to determine a more precise cost estimate for your treatment is to undergo an initial consultation with our team. We'll look over your oral health, discuss your smile goals, and provide you with a more accurate price approximation.
The cost of ClearCorrect can typically be influenced by factors like the severity of your orthodontic situation and how well you adhere to the treatment instructions. Our team can verify if your dental insurance can cover some of the cost (if you have any), and you might explore alternative financing options like CareCredit and ALPHAEON CREDIT to help keep the overall price within your budget!
Zima Pods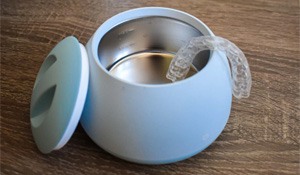 Although the ClearCorrect aligners are worn only for a week or two at a time, dangerous plaque can easily accumulate on them. Every day, you should gently brush them, but microscopic bacteria can still remain, especially in deep crevices. As a result, the tainted aligners can lead to oral infections, cavities, or discoloration of the plastic. To better protect your smile from harm during treatment, Zima Pods deep clean your aligners through 42,000 hz ultrasonic waves. These waves create tiny bubbles that lift attached bacteria from the aligners without damaging the plastic. If you want your aligners and your smile to stay in excellent condition throughout ClearCorrect treatment, you should consider taking advantage of Zima Pods.