Gum Disease Treatment - Midland, TX
Protecting Your Gums for the Future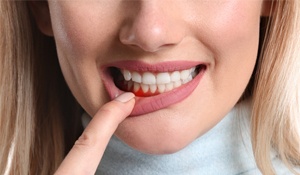 Gum disease is a common problem millions of adults in the United States suffer from every day. In fact, most of them don't even realize they have it. What can start as gingivitis can quickly escalate into advanced periodontitis, which can lead to tooth and bone loss as well as serious health-related problems and conditions. At Boyles General Dentistry, our team of dentists wants to prevent this from happening to you, which is why we are pleased to offer gum disease treatment in Midland, TX. Using updated techniques and procedures with the latest in dental technology, we can treat your gum disease and have you seeing a healthier smile in no time. Contact us today to schedule your appointment.
Why It's Important to Keep a Healthy Mouth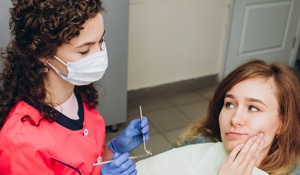 Since gum disease, which is also known as periodontal disease, is so prevalent, it's important that you take measures to prevent it from occurring in the first place. When decay and disease plague your mouth, this opens you up to a greater risk of oral and overall health problems. Poor oral hygiene, consuming too much sugar and starch, smoking, and excessive alcohol consumption are some of the most common reasons why gum disease can develop.
When this happens, you will notice your gums becoming red, inflamed, and maybe even bleeding when brushing and flossing. Only with proper treatment and care can you restore your gum health and prevent further reinfection.
The Connection Between Your Mouth and Body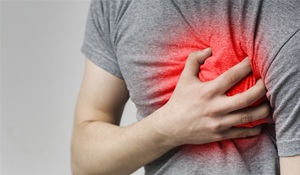 Everything you consume must pass through your mouth and into your body, so when gum disease develops, it is only natural that problems will begin to occur throughout the rest of your body as a result. If the disease is caught in its early stage (gingivitis), regular dental checkups and cleanings and practicing good oral hygiene at home can actually reverse it, but if it worsens into periodontitis, you can be facing serious consequences.
Some of the ways gum disease can negatively impact your oral and overall health include:
Increase inflammation and bleeding of the soft oral tissues (gums)
Heart attack
Stroke
Diabetes
High blood pressure
Neurological conditions (Alzheimer's, Dementia)
Respiratory disease
Cardiovascular disease
The reason for these health conditions is because the inflammation and infection caused by gum disease enters the bloodstream. Once it does, it can travel to various areas of the body and begin to break down and cause issues that can have devastating results.
Ways to Treat Gum Disease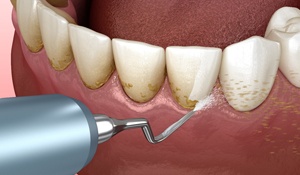 If you're concerned about whether or not gum disease is causing problems for your mouth, the best way to find out is to schedule an appointment with Dr. Franklin, Dr. Stephen or Dr. Ken. Providing periodontal therapy, they can employ the use of various techniques to improve gum health and prevent reinfection.
One of the most common methods is scaling and root planing. This procedure requires removing harmful plaque and tartar from beneath the gum line before smoothing out the tooth root to ensure proper reattachment of the gums to the teeth over time.
Depending on the severity of your gum disease, it may be necessary to perform this treatment a number of times in order to effectively treat the problem.
It is also possible to receive antibiotic therapy in combination with scaling and root planing, as this will work to keep infection out and encourage healthy gum tissue.