Smile Gallery – Odessa, TX
Real Patients. Real Smiles.
Our doctors stand behind their work at the practice as you can see in our smile gallery. Our goal is and always has been to help patients feel confident about their smile, no matter how many dental issues they may have. If you're feeling hesitant about pursuing a specific treatment (particularly one that is cosmetic in nature), you'll have far more confidence in your future care after reviewing our smile gallery below. Contact our Odessa dental team to find out more or schedule an appointment today.

Porcelain
Veneers
Porcelain veneers can be the perfect catch-all solution that refreshes your smile's appearance!

Teeth
Whitening
If you would like to dramatically transform the appearance of your smile, consider professional teeth whitening.

Full-Mouth
Reconstruction
An end to your painful and discouraging symptoms with full mouth solutions that fit your smile goals and budget!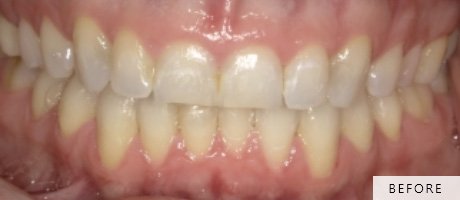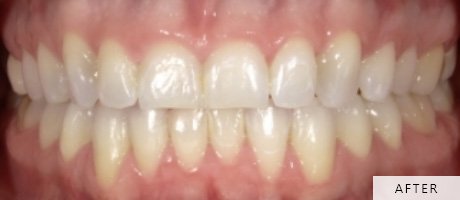 Ashley - Porcelain Veneers
This patient had complaints of her shorter teeth that were ground down flat and straight. We whitened her teeth first to give her a brighter smile. We then proceeded with composite veneers so she could receive orthodontic treatment to fix her bite. She had prior orthodontic treatment when she was younger. Once her orthodonics were completed, she transitioned to veneers due to a bruxism issue as well. She has a nightguard to help not only protect her veneers but prevent any other long term wearing of her other teeth.
She actually met her husband post composite veneers and was married during this smile transformation!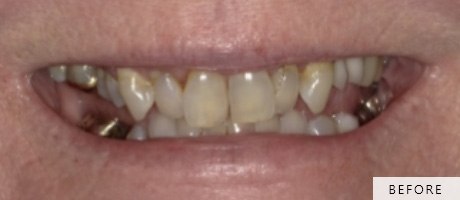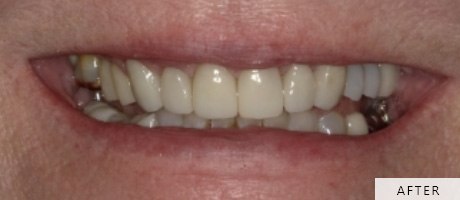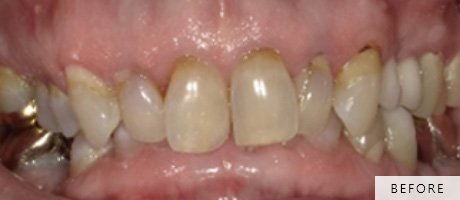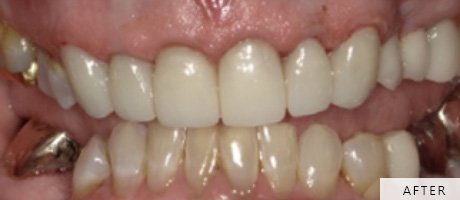 Frances - Full Mouth
This patient came in for a full mouth upper rehabilitation. The patient opted not to receive orthodontic treatment to help with her crowding & straighten her teeth. We proceeded with upper crowns and made sure to fill in the buccal corridor to make her smile more full & youthful.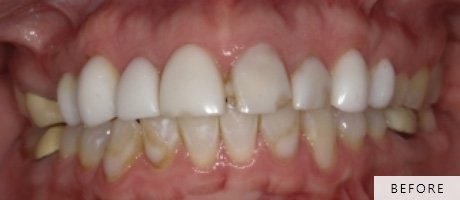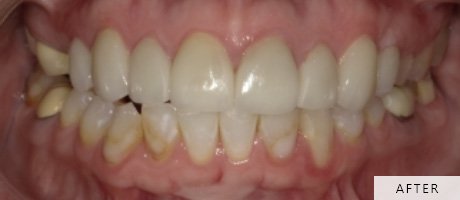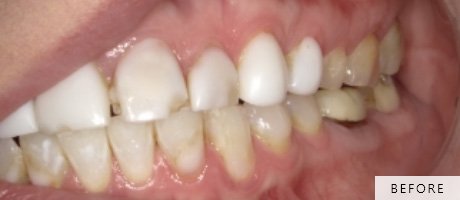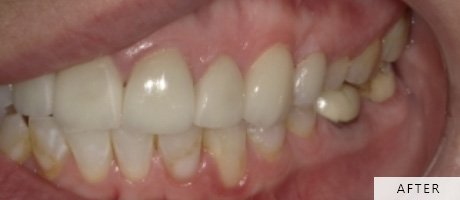 Leighana - Porcelain Veneers
This patient came in with complaints of her current veneers chipping, giving them a worn down appearance. We replaced her veneers and treated her for bruxism to prevent wear and damage, giving the patient a more youthfull smile.