Dentures - Midland, TX
Practical Solutions for Multiple Missing Teeth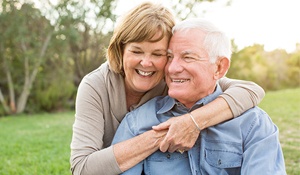 Do you find yourself struggling to chew the healthy foods you would normally eat? Do you often hide your teeth when you're talking to someone? Do you avoid smiling? If you are missing multiple teeth, these are the challenges you may be facing on a daily basis and it can become frustrating. Have you ever considered dentures in Midland for replacing your teeth?
What is a Denture?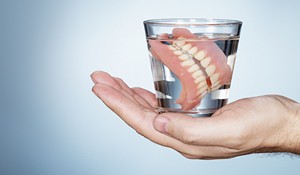 A denture is an appliance made of acrylic that is designed to replace an entire arch of missing teeth. Dentures are removable and rely on suction to your jawbone and a tight fit to stay in place, and some patients experience movement as they get used to eating and talking with their new appliance. For this reason, your denture may need to be relined periodically to ensure a snug fit.
You might be thinking of the unsightly or ill-fitting denture that your grandparents wore; however, today's dentures are much different. The shape, shade, and fit of your denture are all highly customized to your unique and specific needs so you denture not only provides a secure fit but is also aesthetically pleasing.
Maintaining Your Dentures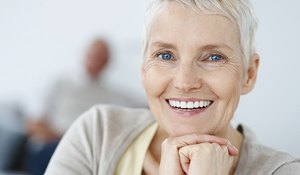 Dentures are easily removed for cleaning at night and should be brushed gently with a non-abrasive toothpaste. You can also soak them overnight in a cleaning solution or leave them in a cup of water since they need to stay moist to maintain their shape. Handle your dentures with care and be sure to schedule yearly checkups with your team at Boyles General Dentistry & Implant Center to ensure a proper fit.
Other Types of Dentures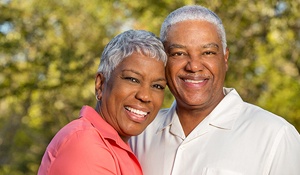 For patients who still retain a large number of healthy teeth, a partial denture allows them to maintain their teeth while filling in the open spaces with prosthetic teeth, similar to a puzzle piece. A partial is also removable and uses clasps to anchor to healthy teeth. It is a good option for restoring both function and aesthetics to your smile.
An implant-retained denture is for those patients replacing all of their teeth that are looking for a stable and secure fit. This option also works well for patients who are currently living with a denture that doesn't fit properly.
With implant dentures, a few dental implants are placed into your jawbone and your denture is designed to fit into them. This type of denture provides a secure fit that doesn't allow for any movement or slippage. Implants also offer the added bonus of protecting your jawbone from the deterioration that occurs over time due the pressure that traditional removable dentures place on it.
Would you like to learn more about dentures and determine if they are the right option for you? Are you currently living with ill-fitting dentures? Contact Boyles General Dentistry & Implant Center to learn more about how we can help.