Implant-Retained Dentures - Midland, TX
Providing Practical Solutions for Multiple Missing Teeth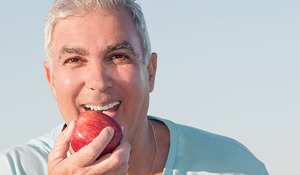 When you have multiple teeth missing, it presents many daily challenges. Navigating the foods you used to enjoy becomes difficult when you can't chew properly. Interacting with other people may also cause you to feel self-conscious due to the appearance of your teeth. Unfortunately, losing one or more teeth could eventually lead to more tooth loss due to lack of bone support and teeth shifting if you don't take measures to replace your teeth. Implant retained dentures in Midland may be the solution you're looking for.
What Are Implant-Retained Dentures?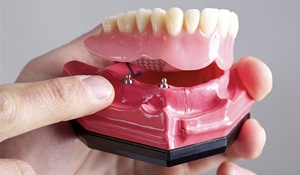 Implant-retained dentures utilize the support of four strategically placed dental implants (All-on-4) to support a denture that is designed to "snap" into them. The benefits of All-on-4 implants is two-fold:
Dental implants offer a more secure and stable fit so there is no movement or slippage when you talk or eat.
All-on-four dentures actually protect your jawbone from deteriorating because dental implants keep the bone stimulated.
Implant-Retained Dentures at Boyles General Dentistry & Implant Center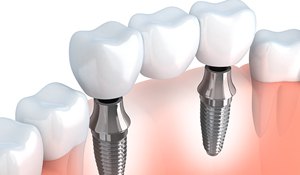 When you choose to work with our team at Boyles General Dentistry & Implant Center, you will receive the knowledge and expertise of three experienced dentists. We not only thoughtfully design your dentures with your facial structure in mind, but we also handcraft the dentures ourselves in-office! This allows our dentist to create an appliance that delivers the finest aesthetics and best fit possible.
Our dentists also have the extensive advanced training needed to place dental implants here in our Midland, TX dental office, saving you the hassle of working with other practitioners for your care. We are able to guide you through the entire process from start to finish at Boyles General Dentistry & Implant Center.
Other Implant-Supported Treatment Options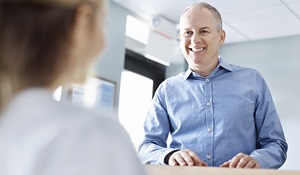 Dentures are designed to replace an entire arch of missing teeth, but what if you still retain a large number of healthy teeth? You can also rely on dental implants to anchor or support other appliances such as a partial denture, which restores multiple missing teeth while helping you maintain your remaining healthy teeth. A dental bridge may be an option for those with multiple missing adjacent teeth.
Would you like to learn more about your options for replacing multiple missing teeth? The first place to start is by scheduling a commitment-free consultation with one of our dentists to determine how we can help you. We will create a custom treatment plan to help restore both function and aesthetics to your teeth so you'll be able to smile with confidence once again.
Contact Boyles General Dentistry & Implant Center today to schedule your next appointment.