Veneers – Midland, TX
Transform Your Smile Into One That Exudes Confidence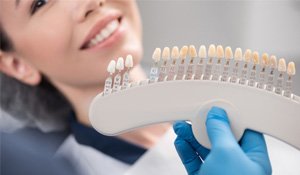 Whether your smile is impacted by chips and cracks, slight misalignment, or dental discoloration, veneers in Midland are able to provide transformative results that address all of these imperfections in a single treatment. With our in-house dental plan, affordable payment options, and experienced team, you can gain a smile that you feel proud to let show, all with the financial flexibility necessary for any budget. Call our office today to schedule a consultation and learn more about how we can address your cosmetic dental concerns.
Why Choose Boyles General Dentistry & Implant Center for Veneers?
Additional Flexible Financing Through CareCredit & Sunbit
Advanced & Comfortable Digital Impressions
High-Quality, Durable & Natural-Looking Dental Materials
What Are Veneers?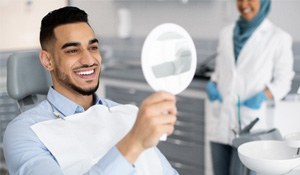 Dental veneers are thin, durable sheaths that can be crafted from porcelain or ceramic to conceal a wide range of imperfections. Each veneer is customized to fit over individual teeth, improving their size, shade, and shape. The result is a bright, aligned, and whole smile that looks wonderful!
We often recommend this cosmetic treatment for patients who are dealing with:
Gaps between teeth
Irregularly shaped teeth
Chips or fractures
Small misalignment problems
Discoloration or staining
Excessive wear
The Process of Getting Veneers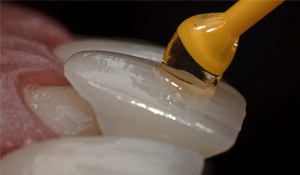 The first step on your journey towards a refined, beautiful smile is to schedule a consultation with our team at Boyles General Dentistry & Implant Center. Drs. Stephen or Franklin Boyles will discuss your smile goals with you as well as conduct a thorough examination of your mouth. Our team will then draw up a customized treatment plan that we can walk you through so you know exactly what to expect from the process. From there, you'll be able to determine whether it's something you'll want to move forward with.
Once you consent to moving forward, your cosmetic dentist in Midland will prepare your natural teeth by removing a small amount of enamel. This will provide room for your veneers in your mouth, allowing them to lay flush with your surrounding teeth. We'll then capture digital impressions and place temporary veneers over your prepared teeth until your permanent ones arrive at our practice. Once they do, we'll remove the temporaries and cement the porcelain or ceramic permanent veneers to reveal the final results.
Caring for Veneers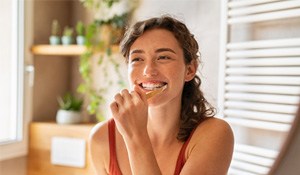 Veneers are easy to care for. In fact, you can treat them just as you would your natural teeth. Just be mindful of eating foods that are excessively sticky or chewy, because these can dislodge your restorations. Brush your teeth twice a day with a soft-bristled brush, continue to floss daily, and rinse with antimicrobial mouthwash at least once a day. With good maintenance, you'll be able to enjoy your veneers for decades to come.
Understanding the Cost of Veneers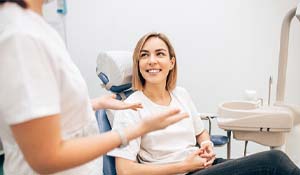 Each treatment that we complete is custom-tailored to meet our patient's unique needs, which means there's no singular price tag associated with veneers in Midland. At your initial consultation, once we've examined your mouth, we'll be able to provide you with a detailed cost estimate. Our team can also discuss all of your payment options with you, including receiving financing through CareCredit or Sunbit.
Weighing the Cost of Veneers Compared to Other Cosmetic Treatments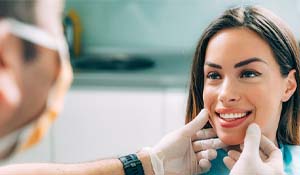 Here's how the cost of veneers in Midland compares to other popular smile-enhancing services:
Braces – This tried-and-true teeth-straightening treatment can address everything from minor crowding to severely spaced-out teeth. Typically, the price tag is between $3,000 and $8,000, which depends entirely on your dental needs. Unfortunately, this only addresses the position of your teeth, not the shade and shape.
Teeth Whitening – Professional teeth whitening treatments are safe, customized, and effective. While both in-office and take-home options can blast away stubborn stains, the position and shape of your teeth will remain the same. As a result, you will need to factor in the cost of additional cosmetic dental services if you have misaligned, chipped, or otherwise flawed teeth.
Direct Bonding – Direct bonding not only has a lower upfront cost, but it can correct minor gaps between teeth, unsightly chips, pigmented discoloration, and more. It is important to remember, however, that the results typically only last for a few years at a time. Therefore, the overall cost is higher than you might think.
Veneers – Veneers are incredibly unique since they can address a multitude of cosmetic dental flaws, are completely customizable, and can last for decades with proper care. In short, while the upfront cost may be higher, the priceless benefits make them well worth it. Plus, there are a multitude of ways to make the total amount more affordable.
Making Veneers More Affordable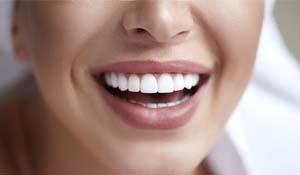 At Boyles General Dentistry & Implant Center, we want our patients to be able to feel confident smiling, regardless of how much money they make. That's why we offer several affordable payment options. Our in-house dental plan includes discounts on a variety of treatments in addition to included preventive visits, like your routine checkups and cleanings. You can also choose to finance your treatment with CareCredit or Sunbit, which means you won't have to pay a large sum up-front! Simply apply for financing, find out if you're accepted, and split the cost of your procedure into easy-to-manage monthly payments.
Veneer FAQs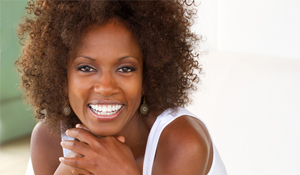 Do you have questions about getting veneers or taking care of them? Our team is always happy to help you make the best educated decisions for your smile. That's why we've compiled a list of some of the most common questions we receive about this procedure below. If you still don't see the information you're looking for, please feel free to call us directly!
How are veneers attached to my teeth?
After we've determined that veneers are the right choice for you, we'll remove a small portion of your enamel to make sure that they sit flush and look realistic. While your custom veneers are being crafted at a dental lab, we'll attach temporary veneers using a milder adhesive. When the final products are ready, we'll then use a dental cement to bond the permanent ones in place on the front surfaces of your teeth. Made from durable materials, veneers are able to withstand normal wear and tear and still maintain the look you want for your smile.
Are veneers the best option for improving my smile?
Maybe. Veneers have many advantages that make them a great treatment choice, including the ability to cover multiple flaws at once. Instead of undergoing several different procedures, you can opt for veneers and completely transform your smile in as few as two appointments. The best way to know whether veneers would meet your cosmetic needs is to schedule a consultation with one of our talented, experienced dentists. They can make sure your smile is healthy and ready for this treatment.
How long do veneers last?
Typically, veneers can last for up to 20 years, but your veneers' lifespan will greatly depend on how well you maintain them. Daily brushing and flossing help keep harmful bacteria under control, and a dental checkup and cleaning every six months allows us to ensure that your veneers are continuing to function properly. If you are active in sports, you need to wear a mouthguard to protect both your veneers and your natural teeth from injury. Taking these precautions can prolong the life of your flawless smile.
What happens if a veneer comes off or chips?
Veneers are remarkably durable but not indestructible. You should avoid chewing on hard objects, such as ice, pens, and pencils, and using your teeth to open packaging. As long as you avoid these bad oral habits, your veneers should serve you well and continue looking amazing for years to come. If your veneers do come off or break for any reason, our dentists will likely need to replace them. We can reorder your veneers and get your confident smile back as quickly as possible.
Do Veneers Involve a Permanent Change to My Teeth?
Yes. Unlike cosmetic bonding, which is applied on top of your existing enamel, porcelain veneers requires making a permanent change to your tooth structure. To help the veneers appear natural and lay flat on your teeth, a tiny amount of enamel is removed from the front surface. This provides ample space for the veneer, but it means that you can't reverse this treatment, should you change your mind later on. Before we begin treatment, we can discuss all your options and make sure veneers in Midlands are the right choice for you.
Does Getting Veneers Hurt?
No. Our team makes every effort to ensure your comfort throughout treatment. We start by giving you a local anesthetic, which numbs the area while we remove the thin layer of enamel. This means you shouldn't feel any pain or discomfort. After this first appointment, as the anesthetic wears off, you may experience some sensitivity with the temporary veneers, but keep in mind that they may not fit as perfectly as your permanent ones will. In the meantime, you may want to avoid having extremely hot, cold or sugary substances to reduce this sensitive reaction.
How Much Enamel Is Removed for Veneers?
Although you may initially dislike the idea of taking away perfectly healthy enamel, it is necessary to make sufficient room for your veneers. Fortunately, the amount we will remove is extremely thin—only about 0.5 mm. It's just enough that your veneers don't make your teeth look bulky or fake.
Will My Diet Need to Change with Veneers?
One major factor in how long your veneers or any dental work lasts is your diet. Limiting your sugar intake keeps harmful oral bacteria under control and increases the predicted lifespan of your teeth. However, you are free to eat basically whatever you choose with your veneers. Remember that, while durable, veneers are still susceptible to damage from chewing on ice or other hard things. Also, they are stain-resistant, but having coffee or other darkly pigmented substances regularly may discolor the veneers eventually.
Will Others Be Able to Tell I Have Veneers?
Those who know you and your smile previously may be able to tell you've had dental work done, but the veneers are fabricated to look just like real enamel. This means that most people will simply notice your beautiful smile, not pick out which teeth have veneers. Over time, the better you care for your teeth and gums, the longer your veneers will look their best.