Veneers – Midland, TX
Helping You Smile with Confidence Again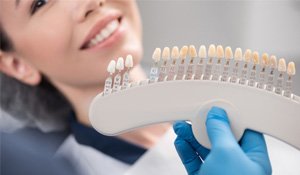 It is discouraging when you don't feel confident about your smile! You may be giving off the wrong impression when you meet new people only because you feel self-conscious about your teeth. It could even be affecting your relationships and career options. The good news is that there are solutions to restore and enhance your smile, and veneers in Midland, TX may be ideal for your situation.
What Are Veneers?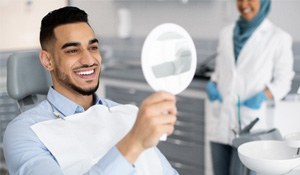 A dental veneer is best described as a micro-thin layer of porcelain that covers cosmetic imperfections. It's customized to fit over your tooth, and your dentist can design your veneers to change the size, shade, or shape of your teeth to create the smile you've always wanted!
Some of the cosmetic concerns that veneers can help with are:
Gaps between teeth
Irregularly shaped teeth
Chips or fractures
Small misalignment problems
Discoloration or staining
Excessive wear
Veneers are bonded directly onto your tooth so they not only add strength and durability, but they also blend seamlessly with your smile.
What Is the Process for Completing Veneers?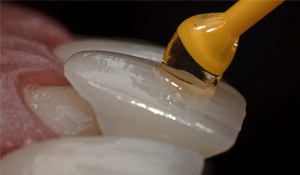 Once you've decided that this is the right treatment for you, getting veneers is fairly straightforward. It typically requires two appointments and takes about two weeks. During your first visit, Dr. Boyles will prepare your teeth for your new veneers and creates temporary restorations for you to wear.
Your final veneers will be created in a dental lab by an experienced technician, which takes one to two weeks. Then you'll return to our dental office to have your final restorations placed permanently. Your dentist will make all the necessary adjustments to ensure that your bite is functioning correctly and your smile is exactly how you dreamed it would be!
Caring for Veneers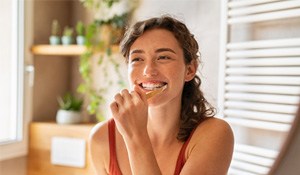 Veneers are surprisingly easy to care for. Treat them as you would a natural tooth and avoid biting directly into hard foods. Daily brushing and flossing will keep them healthy and maintaining their shade. Be sure to use a non-abrasive toothpaste to avoid scratching the surface of your veneers.
With excellent home care and regular dental checkups at Boyles General Dentistry, you can expect to enjoy your veneers for around 15 years.
If you would like to learn more about how veneers can enhance your smile, we encourage you to contact our Midland dental office at (432) 231-0441 and schedule a consultation with Dr. Boyles.
Understanding the Cost of Veneers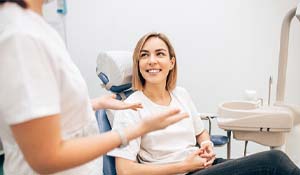 If you're interested in perfecting your smile with veneers in Midland, you may be wondering how much they cost. While there is no one-size-fits-all answer, there are certainly a few things to consider as a prospective patient. To learn all about the price of veneers, how they stack up to other smile-enhancing treatments, and ways to make the cost more affordable, read on!
The Cost of Veneers Compared to Other Cosmetic Treatments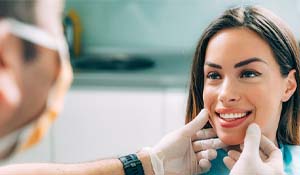 Veneers are one of the most sought-after cosmetic dental treatments, but they aren't the only one. Here's how the cost of veneers in Midland compares to other popular smile-enhancing services:
Braces – This tried-and-true teeth-straightening treatment can address everything from minor crowding to severely spaced-out teeth. Typically, the price tag is between $3,000 and $8,000, which depends entirely on your dental needs. Unfortunately, this only addresses the position of your teeth, not the shade and shape.
Teeth Whitening – Professional teeth whitening treatments are safe, customized, and effective. While both in-office and take-home options can blast away stubborn stains, the position and shape of your teeth will remain the same. As a result, you will need to factor in the cost of additional cosmetic dental services if you have misaligned, chipped, or otherwise flawed teeth.
Direct Bonding – Direct bonding not only has a lower upfront cost, but it can correct minor gaps between teeth, unsightly chips, pigmented discoloration, and more. It is important to remember, however, that the results typically only last for a few years at a time. Therefore, the overall cost is higher than you might think.
Veneers – Veneers are incredibly unique since they can address a multitude of cosmetic dental flaws, are completely customizable, and can last for decades with proper care. In short, while the upfront cost may be higher, the priceless benefits make them well worth it. Plus, there are a multitude of ways to make the total amount more affordable.
How to Make Veneers Affordable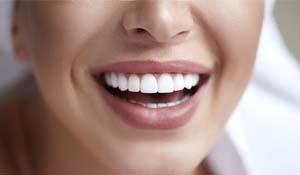 Think that veneers can't be affordable since they typically aren't covered by dental insurance providers? Think again! Our cosmetic dentist in Midland is proud to offer two ways to make achieving your smile goals more affordable. First, we offer an in-house dental plan that includes free essential services and a significant discount on other treatments. Second, we welcome flexible financing through trusted third-party lenders like CareCredit! That way, you can select a payment plan that makes the most sense for your budget. Don't worry – our knowledgeable team is here to answer questions and help you along the way.
Frequently Asked Questions about Veneers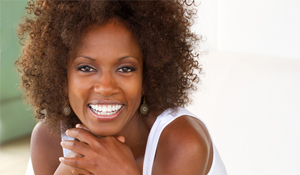 Before you decide to move forward with veneers, you may have a few questions. We'd like to help you feel comfortable with this treatment and confident entrusting us with your smile. Below are the answers to the most common queries that we get from patients. If you have questions that aren't discussed here, just schedule a consultation with us. We'll be happy to help however we can!
How are veneers affixed to my teeth?
After we've determined that veneers are the right choice for you, we'll remove a small portion of your enamel to make sure that they sit flush and look realistic. While your custom veneers are being crafted at a dental lab, we'll attach temporary veneers using a milder adhesive. When the final products are ready, we'll then use a dental cement to bond the permanent ones in place on the front surfaces of your teeth. Made from durable materials, veneers are able to withstand normal wear and tear and still maintain the look you want for your smile.
Can veneers improve my smile?
If you have aesthetic flaws in your teeth, such as chips, gaps, cosmetic cracks, discoloration, or slight misalignment, veneers can certainly enhance your smile's appearance. These ceramic shells are crafted to look as lifelike as possible and hide these imperfections from sight, allowing you to feel perfectly confident in showing off your smile in any situation.
Are veneers the best option for improving my smile?
Maybe. Veneers have many advantages that make them a great treatment choice, including the ability to cover multiple flaws at once. Instead of undergoing several different procedures, you can opt for veneers and completely transform your smile in as few as two appointments. The best way to know whether veneers would meet your cosmetic needs is to schedule a consultation with one of our talented, experienced dentists. They can make sure your smile is healthy and ready for this treatment.
How long do veneers last?
Typically, veneers can last for up to 20 years, but your veneers' lifespan will greatly depend on how well you maintain them. Daily brushing and flossing help keep harmful bacteria under control, and a dental checkup and cleaning every six months allows us to ensure that your veneers are continuing to function properly. If you are active in sports, you need to wear a mouthguard to protect both your veneers and your natural teeth from injury. Taking these precautions can prolong the life of your flawless smile.
What happens if my veneers come off or break?
Veneers are remarkably durable but not indestructible. You should avoid chewing on hard objects, such as ice, pens, and pencils, and using your teeth to open packaging. As long as you avoid these bad oral habits, your veneers should serve you well and continue looking amazing for years to come. If your veneers do come off or break for any reason, our dentists will likely need to replace them. We can reorder your veneers and get your confident smile back as quickly as possible.