New Patient Information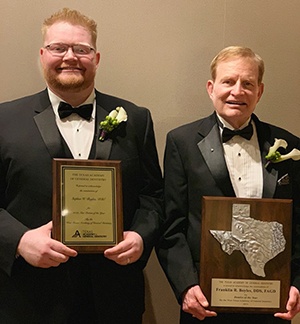 Welcome to Boyles General Dentistry & Implant Center! We hope to become your trusted dental office for the foreseeable future, and our experienced doctors offer a wide variety of general and specialty services in order to address virtually of your needs in one convenient location. Before your first scheduled appointment, please read the following information carefully. We want you to know what to expect and what we will expect of you so that this visit begins with a strong sense of confidence and trust. Any questions or concerns? Don't hesitate to contact our Midland, TX location.
Your First Visit
Every first visit is a little different – you may be coming in for a comprehensive checkup and cleaning, or a dental implant consultation, or the first steps of a cosmetic makeover. No matter what your reasons are for scheduling an appointment, though, you can always expect to be treated warmly, knowledgeably, and with plenty of Southern hospitality.
Our dentists will take the time to learn all about your personal needs, concerns, and goals during the first visit, and any recommendations we provide for treatment will be fine-tuned to fit this unique information. We want you to leave our dental office feeling confident about your smile's bright future as the newest member of our oral healthcare family.
Patient Forms
In order to save valuable time at your first appointment, we strongly encourage you to download the necessary new patient forms below and complete them from the comfort of home. By doing so, you will have easy access to important information like medical history, insurance, and prescriptions, all of which this paperwork requests. We will also be able to start your appointment faster as well.
Privacy Policy Medical History
We File Your Dental Insurance
Navigating the in's and out's of dental insurance coverage can feel overwhelming, but our knowledgeable staff is more than up to the task. We can personally file claims on your behalf, maximize your available reimbursements, and streamline the entire process in order to make it truly stress-free. We will also provide you with the most accurate estimates possible of what will be covered so that you can plan your budget accordingly.
In-House Dental Plan
If you don't currently have dental insurance, Boyles General Dentistry & Implant Center offers a valuable alternative in the form of our in-house dental plan! For a simple yearly fee, patients can take advantage of free essential services (such as checkups and cleanings) and significant discounts on a wide variety of treatment options. This way, you can spend less than you would on traditional insurance and put that hard-earned money to better use.
Financing Available

If you're in need of an extensive treatment plan and are interested in making the overall cost more affordable, consider applying for CareCredit! These payment plans come in several lengths, some of which have NO interest attached. They can be used for a wide variety of services as well, from full-mouth reconstruction to comprehensive cosmetic transformations that aren't covered by dental insurance anyway.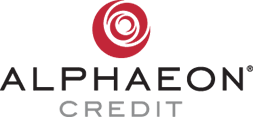 We are thrilled to announce we now offer ALPHAEON CREDIT! With ALPHAEON CREDIT, you'll find a wide array of monthly payment options to help you reach your goals. Plus, with Special Financing for up to 12 Months, you may find using the ALPHAEON CREDIT card is a better way to pay. Please give us a call if you have any questions!