Meet Your Midland, TX Dental Team
Our dental team here is truly something special, and they're all looking forward to getting to know you. Everyone is very friendly, highly knowledgeable about dentistry, and ready to serve your best interests at every stage of treatment. To learn more about each member, keep reading below:
Michelle Office Manager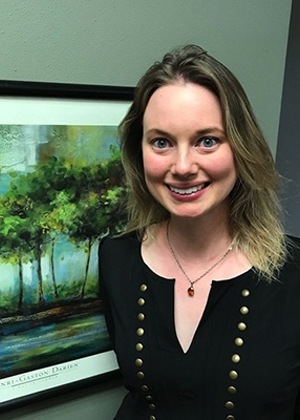 Michelle joined our team and the world of dentistry over four years ago now! Prior to that, she attended Angelo State University and worked as a registered nurse. Passionate about her craft, she is working on her nurse practitioner degree as well. Having the opportunity to talk to and build relationships with patients is something she's continually thankful for. She and her husband (Dr. Boyles) have a son, Bruce, and two dogs, Archie and Duncan. As for hobbies, she likes swimming, cooking, and organizing events. Here's a fun fact about her: during her years as a competitive swimmer, she achieved Olympic qualifying times for her freestyle and backstroke!
Veronica G Office Manager/Insurance Coordinator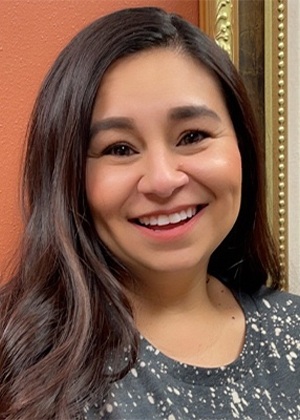 Born and raised in El Paso, TX, it was only natural for Veronica to attend Carrier Centers of El Paso for her Dental Certification. Today, she has nearly two decades of experience in the field and truly enjoys transforming lives and helping patients. Away from the office, Veronica enjoys spending time with her two adult sons. She is also a newlywed and likes hanging out with their Chocolate Lab, Snickers, traveling, reading, and doing arts and crafts. Here's something interesting about her: she loves helping elderly people and making them smile!
Hannah Dental Hygienist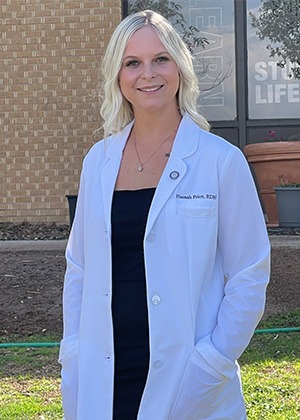 Hannah is originally from Grand Junction, Colorado, and she completed her studies at Howard College. Today, she has her Associate of Applied Science in Dental Hygiene. Plus, she is certified in diode lasers, nitrous oxide, dental sealants, and BLS. When asked what she loves most about her job, she shared that it's building relationships with patients, providing oral hygiene instructions, and changing peoples' outlook on the dental office. In addition to having a mom, dad, and sister, Hannah has a fiancé and two beautiful pups! She loves traveling, spending time with family, and being outdoors in her free time.