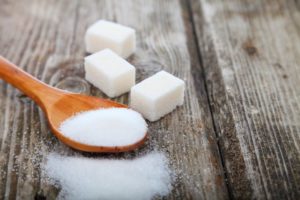 Maybe you put copious amounts of sugar in your tea or you eat a candy bar in the afternoon to get you through work. Perhaps you can't go to bed without first having a bowl of your favorite ice cream. Whatever your weakness, you love sweets. When you were a child, you were likely told at some point that sugar rots your teeth. Nowadays, you have more options to enjoy a tasty treat, but are sugar substitutes really better for your smile as well? Read on to learn more about how these sweet alternatives can impact your oral health.
Sugar's Effect on Teeth
The more complex truth is that sugar itself doesn't cause the decay, but it fuels the bacteria that produce corrosive acids. Studies have found that those who frequently eat sugary foods or drink sugar-filled beverages are much more likely to get cavities. These harmful foods include ice cream, cookies and other baked goods, candy, and carb-heavy and processed foods like crackers or bread.
However, it's important to keep in mind that not all sugar sources are bad for your overall health. Fruits like apples and strawberries contain natural sugars along with essential vitamins and nutrients your body needs to function. While it's okay to have some foods that contain sugar, you can make smarter choices about which sugars you choose to consume.
Benefits of Sugar Substitutes
Compared to processed sugar, substitutes generally contain fewer calories, which obviously can help you maintain a healthier weight. Honey, a natural sugar substitute, also comes with other health benefits, such as reducing inflammation and helping with allergy symptom. Although other alternatives offer no nutritional value, they can allow you to enjoy a sweet treat every now and then with less guilt.
Dangers of Sugar Substitutes
One of the major allures of sugar substitutes is the illusion of being healthier, but this can give people a false sense of security. As a result, they can drink diet sodas without worrying about their teeth. Although alternative sweeteners don't promote bacterial growth in the mouth as much as regular sugar, they still feed harmful bacteria that can lead to tooth decay and gum disease. Therefore, it's still important to stay on top of your oral health.
Protecting Your Smile Against Sweeteners
The thought of abstaining from sweets may seem impossible. If you have an undeniable sweet tooth, feel free to use sugar or substitutes to indulge sometimes. Regardless of what kind of sweetener you use, you need to be diligent in the following habits:
Brushing and flossing daily.
Visiting your dentist in Midland every six months for checkups and cleanings.
Drinking water throughout the day, especially following meals or snacks.
While you may not be able to stay away from sugar or its substitutes entirely, making smart decisions can help you continue smiling with confidence.
About the Practice
At Boyles General Dentistry & Implant Center, we are proud to have three skilled dentists on our staff. Each has a special background and training, but they all find great satisfaction in helping individuals and families in the Midland area have healthy smiles, whether it's through routine preventive care or more advanced dental implant procedures. If you have questions about sugar substitutes, you can contact Boyles General Dentistry & Implant Center by clicking here.