Knocked-Out Tooth - Midland, TX
Emergency Care and Treatment Options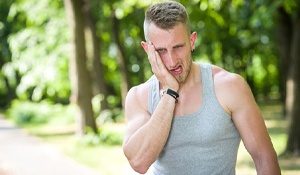 One of the most common dental emergencies is a knocked-out tooth. Whether caused by a hard-hitting tackle or taking a tumble while on a hike, should you be faced with this situation, make sure you don't panic. A tooth that is dislodged from its socket may be shocking but by staying calm, you can remain focused on what you need to do.
First, retrieve the tooth, if possible, and rinse off any debris. Try to reinsert the tooth into its socket. If this proves unsuccessful, place it between your cheek and gums inside your mouth or in a container of milk to keep it moist. Make sure to call our Boyles General Dentistry office in Midland. Our team will get you in as quickly as possible, as this type of emergency is time-sensitive and requires immediate assistance.
In the meantime, make sure to apply pressure to the socket and take an over-the-counter pain reliever (i.e. Tylenol or Ibuprofen), if needed.
What to Expect During Your Emergency Visit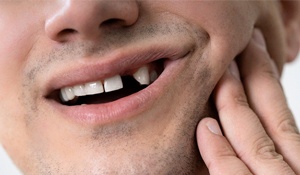 Time is of the essence when dealing with a knocked-out tooth, so it is important that you see Dr. Boyles or Dr. Etheredge as soon as possible. When you arrive at our office in Midland, we will start by taking dental X-Rays of your oral cavity and facial structure. This will give us a more in-depth look at what has happened and how best to fix it.
Depending on how much time has passed since the incident occurred, your treatment options may vary, some of which include:
Reimplantation: If the tooth is still viable, it may be possible for our team to re-implant it into the original socket. This process includes what is known as "splinting," which requires using soft wire or composite material to connect it to nearby healthy teeth. While the wiring is not permanent, our team will determine how long it needs to stay in place in order for the tooth and root to effectively reattach.
Dental Implants: If the tooth cannot be saved, you will need to consider alternative tooth replacement solutions, one of which is dental implants. By opting for this form of treatment, a titanium post will be surgically implanted into your jawbone, which will require 3-6 months of healing. During this time, the implant will fuse to the bone and surrounding tissues in a process known as osseointegration. Once this is complete, you will return to our office to have your custom dental crown placed on top of your implant, restoring your smile.
If you're wondering why it's necessary to replace a missing tooth, it is because your oral health can suffer greatly if left untreated. Not only will you begin to experience bone resorption because your jawbone is no longer being stimulated by the tooth root, but you will also begin to notice nearby, healthy teeth becoming loose. It's also possible that these teeth will begin to shift to try and cover the vacated socket. This is problematic because it will force your teeth out of alignment, resulting in necessary orthodontic care to put them back into their proper position.
Although one missing tooth may not seem like a big deal, it can turn into years of costly treatment and time spent at the dentist's office if you're not careful. It is always best to treat this type of problem early on. Not only will it allow you to see a fully restored smile much sooner, but it will help you to avoid additional problems in the future.