Treating Chipped Teeth - Midland, TX
We Can Help Restore Your Smile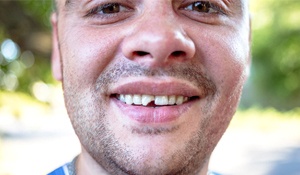 If you are dealing with a chipped tooth, you may be wondering how to best handle the situation to avoid additional injury. While it may be a bit shocking to realize a small piece of your tooth is missing, the first step you should take is to call a dentist at Boyles General Dentistry in Midland. Once you have explained your situation, our team can quickly schedule an appointment for you as well as offer helpful tips you can use at home to ease the discomfort and minimize further damage.
While waiting for your appointment, it is best if you take an over-the-counter pain reliever (i.e. Tylenol, Ibuprofen) to reduce any pain you may be experiencing, and it is best if you avoid any foods or beverages that are hot or cold, as your tooth will likely be highly sensitive. To avoid irritation to your soft oral tissues, make sure to use a small amount of dental wax and place it over the jagged edge. This will create a barrier between the chipped tooth and your cheeks, gums, tongue, and lips.
Treatment for Chipped Teeth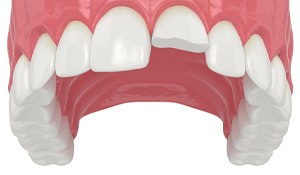 When arriving at our dental office in Midland, Dr. Boyles or Dr. Etheredge will administer one of the many emergency dentistry services provided. The type of treatment you will receive will be based on the severity of the damage and how much of the tooth is missing.
If possible, try to bring the piece(s) with you to your appointment. This will allow us to determine if we can salvage the tooth in any way.
Some of the most common treatment methods for a chipped tooth include:
Dental Bonding/Filling: If the damage is minor, and the tooth is only missing a small piece of its enamel, it may be possible for our team to re-bond it by using a tooth-colored composite resin. Often requiring no anesthesia, we will gently etch the surface of your tooth to ensure the resin adheres to your tooth. After applying the substance to your tooth, we will shape and sculpt it so that the resin lays flat and blends in with the rest of your smile. Finally, we will use a curing light to harden the resin into place.
Dental Crown: If a larger part of your tooth is missing, bonding may not suffice. Instead, we will need to have a customized dental crown created to fit over your chipped tooth. Your dentist will file down the tooth to ensure a comfortable fit once the crown is put into place before taking impressions that will be sent to a dental laboratory for technicians to use to create your restoration. You will wear a temporary prosthetic while your finalized crown is being made. Once it is ready and arrives at our office, you will return to have the temporary removed and permanent crown cemented over your weakened tooth.
Porcelain Veneers: Should the chip appear on the surface of your tooth, you may opt for a more cosmetic solution in the form of veneers. These thin sheath coverings are customized to fit over the front of your tooth, effectively hiding any flaws and imperfections. Dr. Boyles or Dr. Etheredge can easily place your custom-made veneer over your chipped tooth, giving you a fully restored smile.
Tooth Extraction: If the damage is too severe, and the tooth cannot be saved, it will be necessary for us to extract it. Should this be required, our team will provide you with several treatment options to replace your extracted tooth, including dental implants or a fixed bridge.