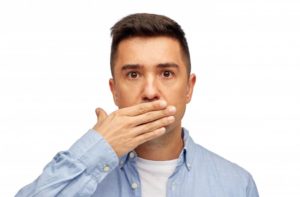 When you are dealing with a compromised tooth, the situation can feel very frustrating. It is hard to eat and chew the food you used to enjoy and talking to others may feel embarrassing because of your tooth. Dental implants provide an excellent solution for restoring your smile, but are they the right option for your needs? Read on to learn more about how dental implants can benefit not only your smile, but also your oral health, and how working with a comprehensive implant dentist can make the process smooth and comfortable.
What is a Dental Implant?
A dental implant is the gold standard of tooth replacement in dentistry because it replaces both your root and your tooth, while giving you the look and feel of a natural tooth.
The implant itself is a titanium post that is placed into your jawbone during a surgical procedure. Because titanium is biocompatible, it naturally integrates with your jawbone over a period of time usually ranging from about 3 to 6 months. This process is called osseointegration.
Your new tooth is made from porcelain and it is carefully customized to match your lost tooth in order to provide all the function and aesthetics you had before.
The Dental Implant Process
Once you have decided to move forward with dental implants, surgical placement is the next step. Some dentists work closely with an oral surgeon for the procedures, while others have had additional training, which allows them to complete the process themselves. Your dentist will monitor your implant's healing over the next few months, and when it has fully integrated with your bone, they will complete your restoration.
Dental implants are not only capable of replacing a single tooth, but they can also support dental prosthetics such as a bridge or denture that make it possible to restore multiple teeth.
Who is a Candidate for Dental Implants?
While implants require enough healthy bone to support them, they do work well for most patients. If you are lacking the structure needed to properly support a dental implant, your dentist may discuss options such as bone grafting to build up support prior to implant placement.
If you would like to learn more about dental implants and if they are the right option for your needs, contact your dentist today to schedule a consultation.
About the Author
At Boyles General Dentistry & Implant Center, our talented team of dentists is proud to offer comprehensive implant dentistry, which means you'll work with us from start to finish. It is a great comfort for our patients to know that they will be working with the team they trust for the entire implant process.
Would you like to schedule a consultation with one of our dentists? We can be reached by calling 432-685-7011 or through our website.