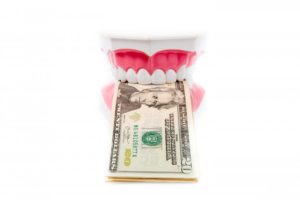 As 2019 winds down, it's a good idea to make sure that you've spent your hard-earned money wisely this year. Have the services and items you've purchased over the year been worth the expense? One investment that is often forgotten and neglected is dental insurance. Every month, you pay premiums for coverage, but have you really gotten the most out of your insurance benefits this year? Below, you'll find information that explains why you need to see your dentist in Midland before the end of the year and how you can maximize your benefits to your advantage.
What Dental Insurance Covers
Each dental insurance plan is unique in its specific benefits, which makes talking about the details of coverage difficult. However, most plans cover 80 to 100 percent of the costs for preventive services, such as two checkups and cleanings. For minor restorative care like tooth-colored fillings, 70 to 80 percent of the cost is typically covered, and major restorative treatments are about 50 percent covered.
It's important to understand what your dental plan's coverage is so that you can know how you can benefit the most from it. Looking at the numbers mentioned above, you'll notice a trend. Dental insurance tends to focus on and encourage prevention and early intervention. Basically, waiting to fix an issue until later will cost you more money out of pocket, meaning that it pays to prevent oral problems in the first place.
How Dental Insurance Works
Most dental insurance plans cover two cleaning and checkup appointments per calendar year. By keeping these regular visits, you can avoid needing to pay for more costly treatment down the road. If you miss one of these dental appointments, it doesn't not carry over. Your dental insurance benefits start and end when January comes around, meaning that if you don't use your benefits, you lose them and the money you spent on your dental insurance premiums. You've already paid for your dental insurance, so you deserve to use and enjoy your benefits.
How to Take Full Advantage of Your Dental Insurance
In order to save the most money on your oral care, you need to take a preventive approach and use your dentist's preventive services. By regularly visiting the dentist for a checkup and cleaning, you can make sure that problems don't progress very far or even have a chance to develop in the first place.
Before the year ends, make sure that you've done everything in your power to keep your smile healthy. Using your dental insurance benefits as intended can help you steer clear of physically and financially painful situations in the future, saving you hundreds, if not thousands, of dollars. If you're due for a dental visit or if you have an oral problem, contact your dentist and get it taken care of as soon as possible.
About the Practice
In Midland, Boyles General Dentistry & Implant Center makes paying for dental care easy and affordable for families. We are proud to accept dental insurance from many dental insurance companies, including Aetna, Cigna Humana, Metlife, UnitedHealthcare, and more. We are also happy to provide tips for getting the most out of your insurance benefits. If you have an insurance question, you can contact Boyles General Dentistry & Implant Center by calling (432) 685-7011 or clicking here.