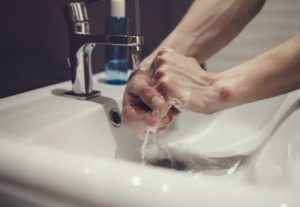 Did you know that since the emergence of COVID-19, your dentist has implemented several new safety protocols to prioritize patients' health? That way, you can get your routine checkup and cleaning without dealing with the anxiety of coming out of self-isolation and putting your health at risk. Read on to learn four steps that your dentist is taking to put your health and safety first when you visit their practice.
Staff Wearing Proper PPE
When you visit your dental practice, you'll notice that everybody in the office, including the front desk associate, is wearing PPE. This can include a face mask, eye safety, face shield, disposable gowns, and latex-free gloves. PPE is a vital and incredibly important defense against COVID-19 because it limits the spread and contamination of droplets of saliva and blood that can be produced while your teeth are being cleaned and polished. Your dentist and hygienists will change out gloves and sanitize their PPE between each patient, ensuring your safety.
Spreading Apart Patient Appointments
Your dentist is seeing fewer patients in a day in order to block out more time in their schedule to sanitize and disinfect between each appointment. This includes wiping down or using a CDC-approved sterilization method to clean surfaces, dental instruments, and any item that a patient may come into contact with throughout their appointment. In addition, thinning out their schedule allows dentists to limit and easily track the traffic through their office, making it possible to coordinate patients' arrival and departure times so they don't come into contact with each other.
Frequent Handwashing
According to the CDC, one of the best defenses against COVID-19 is frequent and regular handwashing. Your dentist is taking this safety precaution to heart and washing before they put on gloves, after they take off their gloves, and each time they leave the treatment area. Each time they do this, they'll wash with a CDC-approved antimicrobial soap for 20 seconds and thoroughly dry their hands using a paper towel to soak up any moisture that could harbor bacteria.
Patient Pre-Screenings
When you call your dentist to schedule your appointment, you can expect them to ask you a series of questions over the phone about symptoms you may be experiencing. This is called a pre-screening. Several symptoms of COVID-19 seem small, like a very low-grade fever or a dry cough. Some people may not even notice them, which is why your dentist is pre-screening patients before they come into the practice. By doing this, they're able to assess the risk of whether a patient may have COVID-19 and make sure that their staff and other patients won't be coming into contact with a possibly infected person. If you are experiencing these symptoms, they'll likely ask you to cancel your appointment and reschedule it for a later date.
These are only four of several new precautionary measures being put in place by your dentist to make sure that patient and staff safety are being prioritized above all else. That way, you'll be able to receive the high-quality dental care you need without the anxiety.
About the Practice
At Boyles General Dentistry & Implant Center, we offer the expertise and knowledge of three highly-skilled dentists who are passionate about putting patients' health and safety first. We are currently accepting appointments for new and existing patients and have implemented new precautionary measures in response to COVID-19. For questions or to schedule an appointment, visit our website or call 432-685-7011.