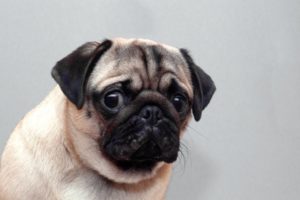 If you have an energetic animal at home, you know that they often get ahold of things that they aren't supposed to. Believe it or not, dentures often fall prey to furry best friends. For puppies, chewing on things can help relieve teething pain. More mature dogs do it in order to keep their teeth clean and their jaw strong. Sometimes, dogs go after dentures because they are comforted by the scent of their owners. As sweet as this may sound, you certainly know the feeling of dread when you realize that your furry friend has damaged something important. Read on to learn what you should do next.
Evaluate the Damages
Your next step really depends on how damaged your dentures are. If you were able to get them back from your dog quickly, they may just have a few teeth marks or minor cracks. If this is the case, your dentist may be able to repair them by filling and gluing cracks. Minor damage can often be covered up.
If a few teeth on the dentures are damaged, your dentist may be able to replace them. If you are able to have your dentures repaired, it's also probably a good idea to have them properly cleaned, just to be safe.
You should still bring your dentures to your dental provider if they are significantly damaged. They will let you know if they are able to help or if they are beyond repair and you will need to have a new set made instead.
What If My Dog Swallowed My Dentures?
If your dog has swallowed any part of your dentures, give your veterinarian a call. They may be able to retrieve it by making your dog regurgitate it. Even if the dentures are still intact, you may run into the dilemma of whether or not it's hygienic to continue to use them. This is a conversation best to be had with your dentist. They will be able to advise you on whether or not your dentures can be reused or if you should just give in and have a new one custom-made for you.
As frustrating as it may be, accidents happen and your dog may find interest in objects that are more valuable than others. Remember to keep your dentures in a safe place in the future or opt for another tooth replacement option, like dental implants, to prevent this from occurring again!
About the Author
Dr. Franklin Boyles and his team provide several dental restoration options, including dentures, at his practice in Midland, TX. He has been practicing dentistry for over four decades and is a fellow of the Academy of General Dentistry. He also holds numerous memberships in other prestigious organizations including the American Dental Association and the Texas Dental Association. For more information or to schedule an appointment, visit his website or call (432) 685-7011.