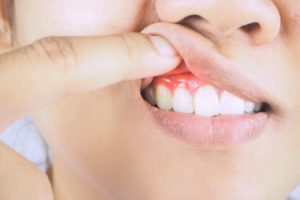 Keeping up with a good oral hygiene routine and seeing your dentist every six months is about more than just keeping your pearly whites bright and clean. After all, your mouth is the gateway to the rest of your body. Often times, the health of your smile determines your overall wellbeing because of how it affects your immune system. Read on to learn more about how taking care of your smile can help you avoid issues elsewhere in the body.
How Does the Health of Your Smile Affect Your Immune System?
If you aren't maintaining the health of your smile, whether that be from skipping dental appointments or neglecting your daily brushing and flossing, you will eventually have a buildup of bacteria in your mouth. When you eat in order to give your body energy, some remnants get left on your teeth which is why it's so important to brush and floss. When you don't, your mouth becomes a breeding ground for bacteria, and you may develop gingivitis. If left untreated, it can progress to a much more severe stage of gum disease called periodontitis. This is a serious gum infection that will require help from your dentist and your immune system. Your body will attack the infection to prevent it from spreading to other areas of the body.
How Does This Affect Your Overall Health?
Your immune system's job is to protect you from threats, and it will do everything it can to continue to do this. It will focus more on your mouth and gums and less on the other parts of your body in order to prevent the spread of infection. The immune system is incredible, but it can only do so much at one time. When it is centered in on fighting bacteria in your mouth, you will be more likely to develop infections in other areas of the body, which will be extremely difficult for your system to keep up with.
What Are Some Ways You Can Keep Your Immune System Strong?
See your dentist every six months! On top of a professional cleaning, they will also check for tooth decay, early signs of gum disease, and oral cancer. Catching these issues early is extremely important to be sure you get treated as soon as possible. Here are some other things you can do to maintain and strengthen your immune system:
Brush twice and floss once daily
Avoid consuming acidic and sugary foods and beverages
Refrain from using tobacco products
Regular handwashing
Get plenty of sleep
Exercise regularly
Maintain a healthy weight
Reduce your stress levels
Eat healthy
By taking care of your smile, you are helping to maintain the health of the rest of your body. Don't forget to visit your dentist regularly and try some of the things listed above so you can thrive.
About the Author
At Boyles General Dentistry in Midland, TX, Dr. Franklin Boyles and his team are committed to using their expertise to provide patients with a comfortable and professional dental experience. Dr. Boyles has been practicing dentistry for over four decades and is still committed to continuing education each year. He is a Fellow of the Academy of General Dentistry and holds memberships in numerous prestigious organizations. Periodontal therapy is one of the many treatments that Dr. Boyles offers. For more information or to schedule an appointment, visit his website or call (432) 685-7011.