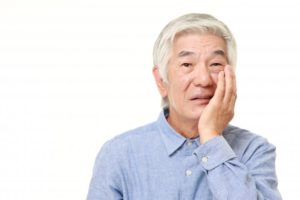 You don't like surprises. You like planning ahead and knowing what's coming. Unfortunately, dental emergencies sometimes happen when you least expect them. Although there are countless ways a dental emergency may pop up unexpectedly, you can have an idea of the treatment that could be coming your way. Read on to learn more about the most common types of treatments for dental emergencies.
Root Canal Therapy
You may have heard some nasty things about this procedure, but the truth is that root canal therapy saves teeth. In fact, without this treatment, fractured and decayed teeth would otherwise have to be extracted.
In this procedure, your dentist removes the infected or damaged parts of the tooth, along with the pulp or nerve center. Once the inner chamber has been cleaned and sealed, a dental crown is usually placed on top to protect the remaining natural tooth from future infection.
Tooth Extraction
Any experienced dentist does everything they can to prevent tooth extraction, but sometimes, removing the tooth is unavoidable. For instance, if a crack in the tooth extends well below the gum line, even a root canal may not be able to restore it because the roots are likely damaged. But keep in mind that an extraction isn't the end for your beautiful, healthy smile. Once the tooth has been removed, you and your dentist can then discuss replacement options, like a bridge or dental implant.
Fillings and Bonding
When the damage to a tooth is relatively minor, composite resin can be utilized to fix it. Small cavities can often be addressed through fillings, and cracks can be filled in as well. In some cases, your dentist may be able to reattach a piece of chipped tooth using tooth-colored composite resin. Unlike metallic amalgam, this material does not expand and contract with temperature, meaning you can expect less sensitivity and a lower chance of cracking down the road.
Tooth Reattachment
If your tooth has been jarred loose or has come out completely, then you need to act quickly to maximize your chances of saving it. While holding onto the crown, rinse the tooth with warm water and gently try to place it back into the gums; however, do not bite down on it. Whether you're able to get it back into the socket or not, you need to go to the dentist's office right away. They can position the tooth correctly and place a splint to help it remain stable while your mouth heals.
Although you may not be able to predict what will befall your smile, you can be a little more prepared for what will come next. That way, you'll have a plan in place and know what to expect, which can help you face the unknown with more confidence.
About the Practice
When it comes to serving patients, our three dentists are dedicated to delivering outstanding care. Although we strive to avoid dental emergencies as much as possible through preventive care, we have the expertise and training to treat whatever problems our patients experience. We even can replace lost teeth with dental implants right here in our Midland office. If you have a dental emergency, contact us through our website or by calling 432-685-7011.