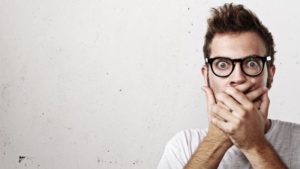 When you get together with your friends, do you tell a lot of big fish stories? It's normal and fun to embellish some details here and there. However, some stories don't need much embellishment—take these strange dental emergencies. Having a toothache or a knocked-out tooth can feel dramatic enough, but these stories take dental emergencies to the next level! Read on to learn what these people did and how you can learn from them.
Sprouting in the Mouth
Have you ever had a bit of food get stuck between your teeth? Typically, with some flossing, people can get wedged in debris out, but sometimes, it requires professional help. In one case, a seed became lodged and when the patient complained of a toothache later on, their dentist got a big surprise. The seed actually started growing! Instead of letting the stuck seed stay in place and sprout, the patient should have contacted their dentist as soon as possible to take care of it.
Superglue Fix
When a crown is in good shape and isn't too old, it may be reattached to the tooth. However, that doesn't mean you should reach for the superglue. One patient tried, but this type of glue is not intended for use in the mouth. Basically, they ended up gluing teeth together and getting all around their mouth and throat. It's much safer to have the crown repositioned and secured by a dentist who has the training and materials designed to improve smiles.
Reusing a Crown
Wasting perfectly useful products is never good, but sometimes replacing dental crowns that have come out is for the best. When one patient had a crown come out, it fell on the floor, and their dog quickly swallowed it. They waited for the dog to "pass" the crown a few days later, cleaned it, and wanted to reuse it. Needless to say, the dentist replaced the restoration.
Preventing Strange (and Normal) Dental Emergencies
Even though everyone loves to hear a funny, strange story, chances are you don't want to be the one going through the experience. No one plans or wants a dental emergency, and sometimes it's completely out of your hands. However, there are certain measures you can take to avoid these kinds of situations:
Take care of your teeth every day. Most of the time, this means brushing and flossing daily, but if you have dentures, you need to take out your prosthetic and clean them—every day.
Don't wait to contact the dentist. In many of these strange cases, people put off calling their dentist or tried to fix the problem on their own, often making the situation worse.
Visit the dentist regularly. A routine checkup and cleaning is an opportunity for your dentist to find trouble at the early stages, helping you avoid pain later on.
Wear a mouthguard. Even if you are playing a non-contact sport, you may need to protect your mouth from a potential blow.
These funny stories can do more than just make you and your friends laugh or wince; they can serve as cautionary tales, warning about the importance of taking care of your smile and working with a qualified dentist.
About the Practice
Boyles General Dentistry & Implant Center has been treating patients from Midland and the surrounding area for more than 40 years. Dr. Franklin Boyles and Dr. Stephen Boyles, who are both Fellows with the Academy of General Dentistry, have the advanced training and experience required to manage dental emergencies in-house. To schedule an appointment with them, contact Boyles General Dentistry & Implant Center online or by calling the office at 432-685-7011.