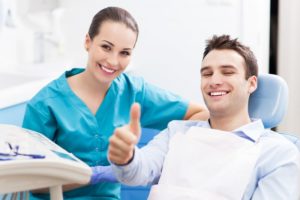 Maybe you're not the most decisive person. Perhaps it takes you forever to look at a menu and pick what you want or choose what to wear for the day. When it comes to improving your teeth, you know that you'll need more advanced treatment than tooth-colored fillings or composite resin bonding can offer. But you still face an important decision: porcelain veneers or dental crowns. Keep reading to find out more about these treatments and learn how you can determine the one best suited for your smile.
When Porcelain Veneers Are Best
When it comes to making cosmetic changes to your teeth, veneers are the most versatile way to achieve results you want. These ceramic sheets are bonded to the front surface of the teeth to correct cosmetic cracks, chips, discoloration that can't be treated effectively with whitening agents, gaps between teeth, and slightly misaligned teeth. Veneers can cover up many flaws and, as a result, give you a smile you can always feel confident about.
When Dental Crowns Are Best
Unfortunately, tooth decay and injuries can damage your teeth. Whether you've had a bad cavity or cracked a tooth, a dental crown can bring back your tooth's function as well as its beauty. If your teeth have suffered damage, rather than just cosmetic issues, your dentist is more likely to advise getting dental crowns, which can hold the remaining parts of your teeth together.
Deciding How to Improve Your Smile
In most situations, your dentist will recommend one option over the other, depending on the condition of your teeth. Although there are other types of crowns and veneers available, most are made from the same porcelain material, which is crafted to resemble real enamel and creates a natural look.
In terms of durability, both veneer and crown options can withstand the force of your bite and typically last up to around 15 years or possibly longer, if you take good care of them. Cosmetically, metal-free crowns can do everything veneers can, but enamel has to be removed all around the tooth, not just on the front, making crowns more invasive.
It is important to note, while considering these options, that the cost of restorative work with crowns is typically covered partially by dental insurance. As a result, you may end up paying a little less if you receive crowns rather than veneers.
In the end, you are not alone in determining the treatment you should pick. Your dentist can provide valuable insight and guide you to make the right choice for your situation. Regardless of whether you get veneers or crowns, you're sure to have a strong, stunning smile that you can enjoy every day, making it an easy decision!
About the Practice
At Boyles General Dentistry & Implant Center, Dr. Franklin Boyles and Dr. Stephen Boyles offer expertise that's hard to find in the Midland area. With more than 40 years of experience between them, they are both Masters in the Academy of General Dentistry, a distinction that few dentists achieve. If you would like to improve your smile and need help choosing between veneers and crowns, our skilled dentists can provide recommendations and make sure you love your smile. Contact us or call us at 432-685-7011 to schedule an appointment today!