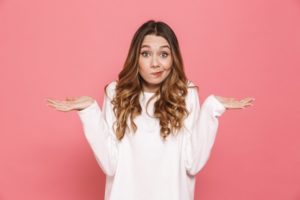 You can't stand it anymore! The tooth pain is overwhelming, and you have an emergency dental appointment to resolve the issue as soon as possible. As you sit in the chair waiting for your dentist to identify the problem, you wonder which treatment they'll recommend. For severe toothaches, the most likely treatment is either a root canal or tooth extraction? Is one treatment better than the other? What are the advantages and disadvantages of these options? Keep reading to find out!
Pros of Root Canals
One of the major advantages of getting a root canal instead of a tooth extraction is that this procedure is far less invasive. It allows you to keep your natural tooth, which is almost always preferred over removing it.
A root canal entails taking out the infected nerve tissue of the tooth in the pulp or center, which means that you will no longer be able to feel pain. As a result, you should feel absolutely no discomfort after getting a root canal.
Cons of Root Canals
While keeping the natural tooth is a typically a good thing, it can allow the tooth to become reinfected. If the root canal was not performed properly, pain can also return. Although uncommon, it is possible for this tooth to develop tooth decay again in the future, at which point an extraction may be needed anyway.
Pros of Tooth Extractions
At first glance, there may not seem to be any upside to having a tooth removed. However, extraction is a way of making a fresh start for a troubled tooth. Instead of working with a weak or vulnerable tooth, you can have it extracted and replaced with a dental implant, which is not prone to decay or discomfort.
Also, extraction eliminates the possibility of the tooth hurting again. Especially if you're in excruciating pain, this option can seem like the perfect solution.
Cons of Tooth Extraction
When you have a tooth removed, you need to think about not only the extraction procedure itself but also how you will replace the missing tooth. Replacements can cost quite a bit and still require the same maintenance as your natural teeth.
Overall, your dentist will recommend the best treatment for you depending on how severe the problem is. If your tooth can reasonably be saved, it is worth trying to preserve. However, if you need to remove the tooth, it isn't the end of the world. Whether you undergo root canal therapy or a tooth extraction, you can rest assured that you will not feel the pain afterward. You can get your smile back!
About the Practice
At Boyles General Dentistry & Implant Center, our dentists empower our patients to make decisions about their oral healthcare. We explain the issues we see, discuss the options, and try to recommend the most beneficial solution available. Although we have the training to handle more advanced cases requiring tooth extraction and dental implant work, we also perform root canal treatment to save natural teeth. If you are trying to decide between a root canal or extraction, you can contact Boyles General Dentistry & Implant Center and get an honest recommendation! Just call our office at 432-685-7011 or go online to schedule an appointment.