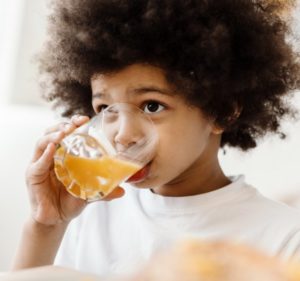 At the grocery store, you go up and down every aisle to make sure you don't forget anything. Then, you come to the drinks. You pick out some sports drinks for your child's soccer game and enough soda and juice to last until next week. Hold on! Did you know that the drinks you buy for your kids could be a direct cause of tooth decay?
While candy, cookies, and other sugar-filled treats certainly contribute to children's cavities, so do the drinks your little one has. Keep reading to learn the impact that various drinks can have and what you can do about it.
Potentially Harmful Drinks for Your Child's Teeth
While you may already know about the sugar content of some beverages, such as soda or fruit juice, others may surprise you. For example, sports drinks may be loaded with electrolytes, but they are also loaded with sugar. Vitamin water as well as flavored water come with a fair amount of sugar also. Before giving your child any drink, be sure you read the nutritional label and understand what's actually inside it!
The Best Drink You Can Offer Your Little One
Out of the many beverage options available, the best choice is humble water. Not only does it keep your child's body hydrated, but it contains no sugar at all. As a result, it acts as a neutralizing fluid inside the mouth, rinse away plaque and bacteria, and actually help prevent cavities.
Ways to Make Drinking Water More Fun
At first, your child may fight drinking more water than other drinks, but it is definitely worth the effort. However, there are methods you can use to make the process less painful for everyone, including:
Give them a silly straw to suck up water
Together, decide on a certain amount or goal for them to accomplish
Let them choose their cup
Add ice
What to Do When They Have Sugary Drinks
At some point, your child will want to have some other beverage than just water. Juice or soda every now and then won't derail their oral health and should be fine. However, you should have them drink some water afterward and make sure they are keeping up with brushing and flossing their teeth daily. These little habits go a long way to stop sugar-loving, cavity-causing bacteria from getting on their teeth.
You may not be able to avoid sugar drinks all the time, but if you want your child to have a healthy smile, you need to control what and how much they drink. By making smarter beverage choices, you can protect their teeth and gums and teach them healthy decisions that they can take with them as they become adults too!
About the Practice
At Boyles General Dentistry & Implant Center, father-and-son duo Dr. Franklin Boyles and Dr. Stephen Boyles enjoy getting to serve patients of all ages. For more than 40 years, families have entrusted us with their oral care, and we're happy to instill good oral hygiene habits in our patients, whether they're young or aging adults. To learn more about healthy tips for your smile, you can schedule an appointment by calling us at 432-685-7011 or visiting our Contact Us page here.