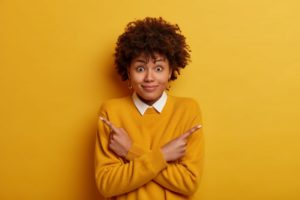 You know your smile needs a lot of work, and you've worked hard to afford to fix it. Needless to say, you're not taking this investment lightly. You want to find a qualified dentist who will help you reach your dream smile. But out of the many options in your area, how can you choose a cosmetic dentist to trust with something this important?
Instead of resorting to childish games to determine your pick, here are some tips to make your decision process more successful and smooth!
Ask Family and Friends for Recommendations
One of the most effective ways to know which dentist is a good match for you is to learn about others' experiences. Talk with your friends and family about what you are looking for in a cosmetic dentist, and they may be able to recommend someone for you.
Not everyone has helpful connections in their personal lives, so it can also be beneficial to read online reviews for dental practices you are considering. With this feedback from those who have worked with the dentist before, you can narrow down the list further.
Have a Consultation
When you have just a handful of dentists, you should schedule a consultation to meet them. Not only can you ask them questions about their background in cosmetic work, but you can talk about specific details of your case. For instance, you could ask them to create a customized treatment plan and a price quote for the procedure(s) to help you make your decision.
Plus, you can get a sense of their chair-side manner, which is important too!
Inquire about Technology
While you're visiting with the dentist, you should make sure you ask about the technology they use in their practice. For instance, a digital impressions system comes in handy if you are getting veneers or crowns because it is much more comfortable and accurate than old-fashioned putty impressions. The dentist's investment in this kind of technology shows that they are up-to-date with the newest advancements in the field and will deliver the highest quality of care.
Look at Before and After Photos
You shouldn't have to take the dentist at their word when they say they achieve great results. You can ask to view before and after photos of their past cosmetic cases. That way, you can see for yourself the kinds of transformations they are capable of making.
Finding the right dentist is essential to achieving the results you're looking for. When you follow these tips, you're sure to weed out the ones you don't want until you identify the dentist who can put your dream smile within reach and make your investment well worthwhile.
About the Practice
Boyles General Dentistry & Implant Center handles more than just implant cases. Regardless of how complex or simple your cosmetic flaws, Dr. Stephen Boyles and Dr. Franklin Boyles are here to help! As Fellows of the Academy of General Dentistry, they both have proven their extensive knowledge and clinical skills in many areas of the field. At their practice, they offer veneers, metal-free restorations, bonding, teeth whitening, and gum recontouring. If you would like to have a consultation, you may reach out our team by calling 432-685-7011 or clicking here.