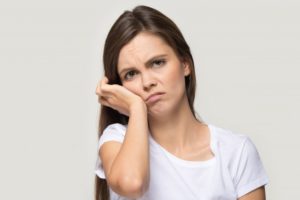 If you have dental insurance, you may already be familiar with the main benefits you enjoy. You may have even gone to the dentist twice already this year. But if you have a dental emergency like a cracked tooth or a knocked-out tooth, coverage can be a little more complicated. What will your dental insurance pay toward your emergency care? What can you expect in terms of the cost? Keep reading to learn more information!
Types of Dental Insurance
Before delving into specific benefits, it's helpful to know which type of dental insurance you have because it will have a significant impact on your coverage. These are three common types:
Preferred Provider Organization (PPO): Most people have a PPO plan, which allows them to see a dentist that "in-network" (or has agreed to discounted fees) or out-of-network. Generally, you can save the most with an in-network dentist.
Dental Health Maintenance Organization (DHMO): Unlike PPOs, a DHMO plan requires you to see an approved dentist. If you go outside this network, you will likely have to pay for everything yourself.
Discount dental plans: This kind of plan enables you to get a pre-negotiated fee, but it usually applies only to one or a few practices.
Covered (and Not Covered) Emergency Care
Although the specific coverage can vary depending on your insurance type and company, there are a few trends seen across dental insurance in general. In many cases, diagnostic services like X-rays and the examination are covered or mostly covered by insurance; however, additional care after that, such as root canal therapy, crowns, or tooth replacement may only be partially paid for. In fact, most PPO and DHMO plans only contribute about 50 percent of the cost for major restorative care, which consists of crowns, bridges, and dentures.
Your Dentist Can Help
If you find insurance lingo dense and confusing, it can be frustrating wondering what to expect in terms of out-of-pocket costs. Your dentist can act as a buffer between you and the insurance company. They can explain your coverage to you and help you know what you're responsible for paying for. They can also fill out all the paperwork on your behalf, so you don't have to deal with the insurance company directly.
To know the exact amount that insurance will pay toward your emergency care, you'd have to know what treatment you need and see your dentist. Although insurance rates may vary, one thing is true for any insurance policy—the sooner you get your dental emergency treated, the better!
About the Practice
Boyles General Dentistry & Dental Implant Center has been serving the Midland and surrounding communities for more than 40 years. With Dr. Franklin Boyles and Dr. Stephen Boyles both being Masters with the Academy of General Dentistry, you can rest assured that your dental emergency will be handled with the utmost care and expertise. We are glad to be in-network with most PPO plans. To schedule an appointment or ask an insurance question, you may contact our office online or call us at 432-685-7011.