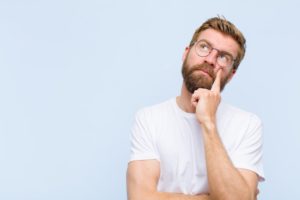 You've had a toothache for days. You keep taking over-the-counter pain reliever, hoping this dental emergency will go away. Then, one day your tooth stops hurting! While this may seem like a favorable turn of events at first, it actually isn't. Yes, you are no longer in pain, but what exactly was the pain trying to tell you? Is the problem fixed just because your discomfort stopped?
Before you get excited over your toothache disappearing, you need to understand more about tooth pain and the potential consequences for waiting to see a dentist.
What Tooth Pain Typically Means
If you have excruciating pain emanating from a specific tooth, it most likely indicates that that tooth has a cavity. The decay has reached a deeper layer of the tooth called the pulp, where the nerve is located.
Although less likely, other potential reasons for a toothache include a sinus infection or bad enamel wear. However, a sinus infection usually comes with other symptoms such as congestion, headaches, and sinus pain. With enamel wear, it usually doesn't centralize with just one tooth and typically starts with tooth sensitivity before it progresses to pain. However, you should pay close attention to your symptoms and let your dentist know about it when you go in for your checkup and cleaning.
Reasons Your Toothache Has Stopped
Unless you know you have a sinus infection and you've been treated, your tooth pain is not likely to disappear. If you've been using sensitivity toothpaste, drinking more fluoridated water or using a fluoride mouthwash more frequently, you may notice improvement in your sensitivity. However, the most common problem behind tooth pain doesn't go away on its own. It only progressively gets worse!
If your toothache suddenly subsides, don't take it as a good sign. In fact, it usually means that the decay has consumed most of the tooth, meaning it has died and needs to be extracted and replaced. Without treatment, the infection could continue to spread to other teeth, the jawbone, or even other parts of the body.
Why Early Intervention Matters
Whether you're nervous about visiting a dental office or you don't want to spend money on repairs, you should never avoid getting professional help if you're in pain. The sooner you catch the issue, the less invasive (and expensive) the treatment is likely to be. In other words, a problem might be fixed with a simple filling or root canal therapy now but require more extensive work if you wait to treat it later.
When you fully understand tooth pain, you can quickly see that the best course of action is to be examined by a dentist to have the issue resolved as soon as possible. If your tooth pain suddenly stops, you still need to seek professional help, but be prepared for more drastic measures to be used to fix the problem.
About the Practice
Boyles General Dentistry & Implant Center has been serving the Midland community for more than 40 years. Dr. Franklin Boyles and his son Dr. Stephen Boyles have both achieved Mastership status with the Academy of General Dentistry. Even with all their advanced training in complex procedures, they prefer to help patients avoid major problems through preventive care and early intervention. If you have a toothache, get in touch with Boyles General Dentistry & Implant Center by calling 432-685-7011 or visiting our contact us page.